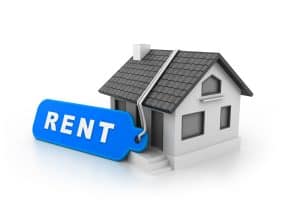 When an owner puts his condo up for rent the process is quite simple.  He must fill out all the necessary paperwork and accommodate all home showings.  Once a tenant decides he/she wants to rent out the unit they will submit an offer.  In most cases, the offer must be accompanied by a variety of different paperwork that identify the individual and list personal references. Every landlord will require a different set of criteria to satisfy themselves.  Here is a list of some of the things a landlord may request.
1)  Credit Check (Equifax.ca)
2)  Employment Letter
3)  Rental Application (insert Rental Application)
4)  Pay Stubs
5)  Security Deposit
6)  Key Deposit
A tenant will provide first and last months rent to the owner upfront before the commencement of the lease.  They will also be required to pay the utilities and insurance.  The landlord will be responsible for the maintenance fees, taxes, and his/her mortgage payments.
For your information I have inserted a copy of the Residential Tenancies Act.
http://www.e-laws.gov.on.ca/html/statutes/english/elaws_statutes_06r17_e.htm