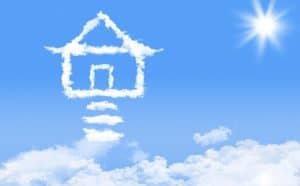 Buyers may prefer to buy preconstruction condos for a variety of different reasons.  As of late, it has become a popular vehicle used by investors to capitalize on the condo boom.  In a pre-construction transaction the buyer is generally required to put down a 20% deposit of the purchase price.  Historically, investors have preferred this method as it has allowed for a healthy RETURN ON INVESTMENT (ROI).
For example:
$300,000 – Purchase Price in 2011
$  60,000 – Deposit (20 %)
$  10,000 – Closing costs
$350,000 – Sale price of unit after closing in 2014
In the scenario above the owner bought his unit at an agreed upon purchase price of $300,000 in 2011.  Upon finalizing the purchase, he gave a deposit of $60,000 spread over the span of a year.  He incurred closing costs of approximately 10,000 upon receiving possession of the unit.  He eventually sold the unit in 2014 for $350,000.  The buyer sold the unit for an additional $50,000 over the purchase price. Since he only put down a capital deposit of $60,000 and paid an additional 10,000 in closing costs, the buyer had out of pocket expenses of $70,000.  The $50,000 he made represents a 71.4% ROI (return on investment).
Please note the example above is a simplistic depiction of a transaction in order to illustrate the capital required and equity to be earned.
The process of buying a pre-construction condo with my support is fairly simple, and would be as follows:
You and I would arrange a meeting and go to the sales centre together.
We would review all the project information and tour the site location.
We would choose a suitable floor plan according to your needs and requirements.
Once the unit is chosen, I WILL NEGOTIATE WITH THE BUILDER ON YOUR BEHALF so as to ensure you get the BEST POSSIBLE DEAL for your purchase. I will also try to get you as many additional upgrades as possible.
Once finalized, we would sign all the necessary paperwork and provide the builder with a cheque of $1,000 to hold the unit.
Next, you will have your lawyer review the Agreement of Purchase and Sale and advise you  accordingly.
You will need to give the builder postdated cheques for the remaining deposit payments.
The buyer will have a period of 10 days to cancel the agreement and have your deposit returned. This is commonly referred to as a  10-day "cooling-off period".  After these 10 days expire, the contract is firm and the builder will contact the buyer with all the necessary follow-up information.
Currently, there are great opportunities to buy Pre-Construction Condo's in the Mississauga Square One Area. I am a VIP Agent with many of these builders and I receive EXCLUSIVE ACCESS RIGHTS to units before they are even released to the general public.  If you are interested in buying a Pre-Construction Condo in the Mississauga area, please e-mail me directy.
Remember, MY SERVICES ARE FREE OF CHARGE TO YOU.