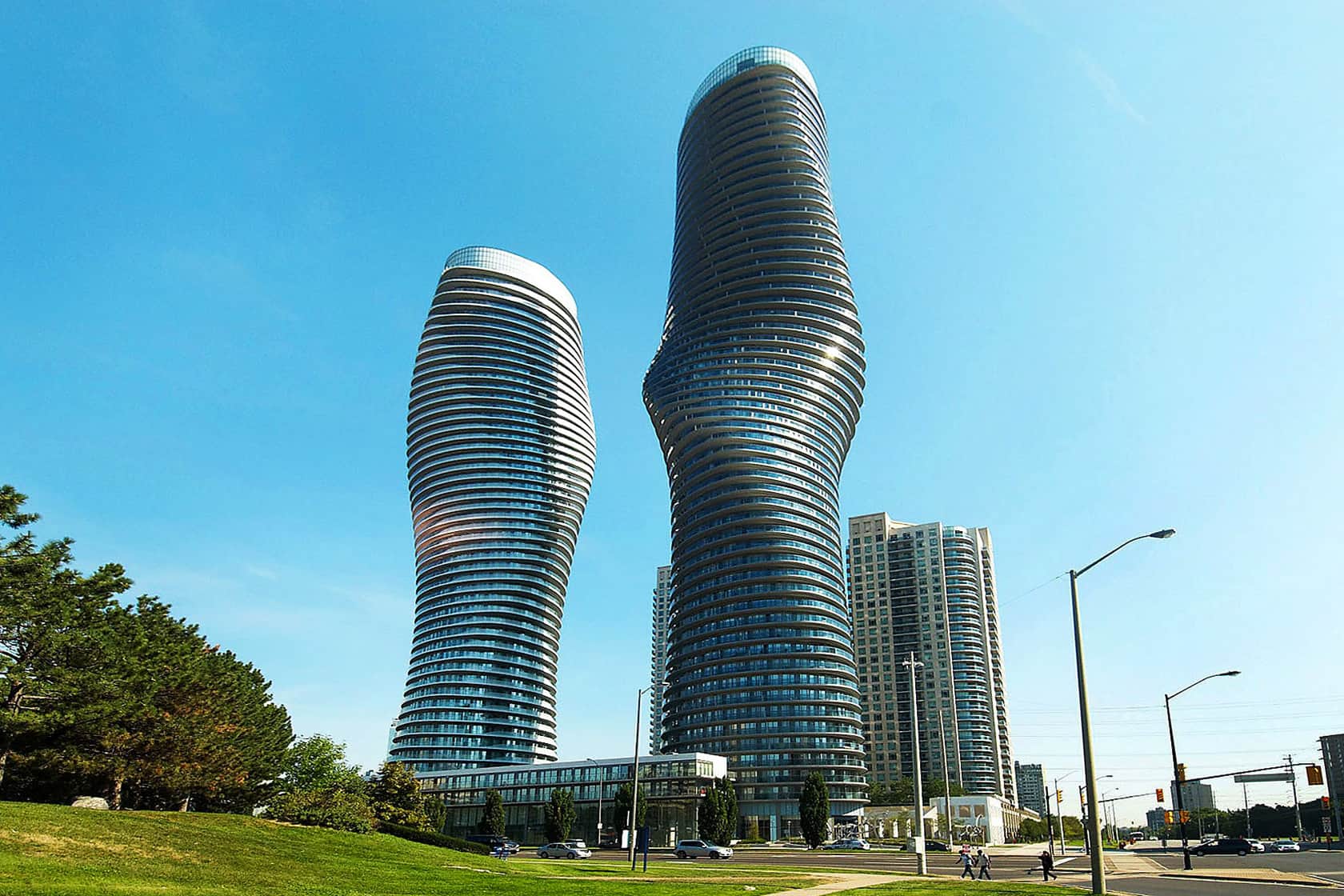 Marilyn Monroe Condos Address
50 Absolute Ave (L4Z0A9) / 60 Absolute Ave (L4Z0A3)
---
The Marilyn Monroe condos form part of the Absolute Condo community which is composed of five (5) towers all surrounding the recreation facility and main transportation roundabout. This creates a closed environment filled with modern design and sensational amenities.The two world famous Marilyn Monroe condos were built by Fernbrook Homes. Combined with 70, 80 and 90 Absolute, they form a complete community.
Builder: Fernbrook Homes
Floors – 50 / 56
Year Built – 2011
Maintenance Fee – 50 Cents/PSF
Fee
Great affordable condo with loads of amenities

Marilyn Monroe Condos Summary
Builder: Fernbrook Homes

Units
453
Floors
50 / 56

Management Company
Duka Property Management
50 Absolute

905-673-7338

60 Absolute

905-673-7338

Buy/Sell :

(647)-403-0483

Security
Contact
East Gate

905-896-1634

West Gate

905-896-3537

Rent/Lease :

(647)-403-0483

Condo
Corporation
PSCC / 870

– 50 Absolute Ave

PSCC / 930

– 60 Absolute Ave
260000
1 Bedroom Start Price ($)
50
Maintenance Fee (Cents/PSF)
2011
Construction Completion

Pets Restricted
This means pets allowed based on specific restrictions which can include type, size, weight, etc.

Included in Maintenance Fee
Central Air Condition / Building Insurance / Parking / Water / Heat

Absolute Condos Visitor Parking
Unlimited daytime parking available. Sign in through the East or West security gatehouse. Residents are limited to 10 overnight parking passes per month for their guests. Additional passes may be allowed through property management for specific situations. Additional spaces may be rented privately, available spots are usually posted near the mailboxes.

Absolute Condos Elevator Booking
All Marilyn Monroe Condos elevator inquiries are organized via Property Management. Elevator booking is done on a first come, first serve basis through a reservation form. A security deposit of $500 (five-hundred dollars) is required and payable to the condo corporation. If you are moving in this can be in the form of a personal cheque, moving out it must be certified. Cheque is returned if no damages are present. Availability (Moving or Delivery): Monday > Saturday: 8:00AM – 6:00PM / Sunday: 9:00AM – 4:00PM