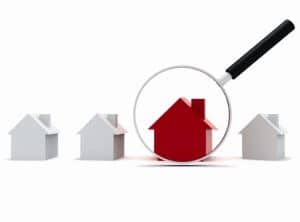 Those living abroad and considering investing in the Mississauga Square One Area are often surprised to find out there are no restrictions or limits on the amount of property they can buy in Canada. The process is actually pretty simple.  Local lenders such as chartered banks and credit unions will usually finance the purchase subject to credit approval with a minimum down payment of 25%.   Depending on where a buyer takes their business, they may need to provide a letter of introduction from their banking facility in their home country; their previous income in the home country will also be verified.  For more information on beginning a relationship with a Canadian financial institution, CLICK HERE.
A bonus when seeking full immigration status (as opposed to 'visitor status') is the purchase of a home shows a strong connection to Canada, and the property is ultimately treated as a part of your overall net worth in Canada.
Foreign investors looking to purchase solely for investment purposes and plan to sell in the future for a substantial capital gain, would be wise to talk with an accountant about all the tax and financial implications.
Non-residents are required to have 25% of the gross rental income of the property withheld and remitted monthly to the Canada Revenue Agency with 15 days of each month end, either by the tenant, or by a Canadian representative appointed by the foreign investor. Failure to withhold this tact and to file a return can result in major penalties.
Non-resident sellers should be aware of the following tax obligations:
Non-residents are subject to the same Land Transfer Tax on their sale transactions as paid by Ontario residents (the former 20% non-resident tax has been repealed)
There are deductions to the Land Transfer Tax that may apply for non-resident first time home buyers who plan to use the property as their principal residence within nine months of completing the purchase
Non-residents must notify the Canadian government by a sale notice within ten days of the completion of the sale transaction, to obtain a Certificate of Compliance showing that the CRA has received either a prepayment of the taxes owing or appropriate security for the prepayment. If the sale notice isn't filed, major penalties apply.
In the next year following completion of the sale, non-resident property sellers can file a tax return and hopefully obtain a refund for a portion of their provable improvement expenses, legal fees, Realtor commissions, survey fees, etc., with respect to the property; consult an Ontario Accountant for assistance in preparation of this return

Read more

about the tax obligations for non-resident vendors disposing of real property in Canada.

Where an advocate comes into all this, is to help the non-resident property buyer with such things as obtaining fire insurance (a must for mortgage lenders, and something that can be more difficult to obtain for non-residents); providing Power of Attorney services if you will not be in the country for the closing; referring legal and financial representation you can trust; and helping you navigate the ever-changing immigration and tax laws.
Contact Me, and I will find you the property you are looking for and guide you in the right direction to make an informed decision.