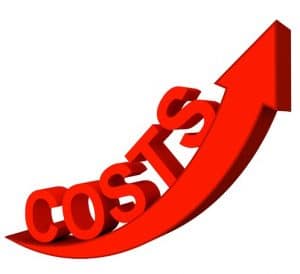 Aside from property taxes and mortgage payments, condo buyers are sometimes confused with a monthly payment associated with their unit called a maintenance fee.  This fee is charged on a monthly basis and cannot be avoided by any owner.  It's paid via certified cheque/direct deposit to the property management.  The fee may change over the years and owners are notified accordingly.
The purpose of a maintenance fee is to pay for all expenses the building as a whole, incurs.  These expenses include but are not limited to, overall expenses associated with running the building, security, concierge, landscaping, repairs, and maintenance of all the common areas. Every building has a different set of items covered under their maintenance fees.  For example some buildings may include cable while others don't.  Different utilities may also be covered.  Have your lawyer read through the status certificate so they may verify what items are included in your buildings maintenance fee.
The fees are calculated according to the size of your unit.  The owner of a 500 sq ft unit would pay less then the owner of a 1000 sq ft. unit.  The fees may go up or down reflective of the state of the building – financially and physically.  On average, newer buildings start out with a maintenance fee of about $0.50 per sq. ft.  These fees usually go up over time as wear and tear costs start to pile up.  Owners are notified of the changes in fees and may follow up with the board of directors with any concerns.
Some people may look at maintenance fees as a deterring factor in owning a condominium unit.  Don't let the fees scare you off as they contribute to the upkeep of your property and investment.  Maintenance fees are not setup to have the condominium corporation make a profit, their sole purpose is to protect the building and for upkeep of its amenities.  Since the owners of the units receive all the benefit from the maintenance fees, the fees are more than justified.