Summary of 1st quarter condo sales in the Mississauga City Centre Area:

The average price for a condo in the first quarter of 2015 was $298,451, while the median price was $265,000.  Listings lasted an average of 37 days on the market before they were sold.

Peel region had accounted for 14% of all condo sales in the GTA.
2 Bedroom plus den condo's seemed to be the most popular condos to buy and sell, and the average selling price was considerably higher than the median price.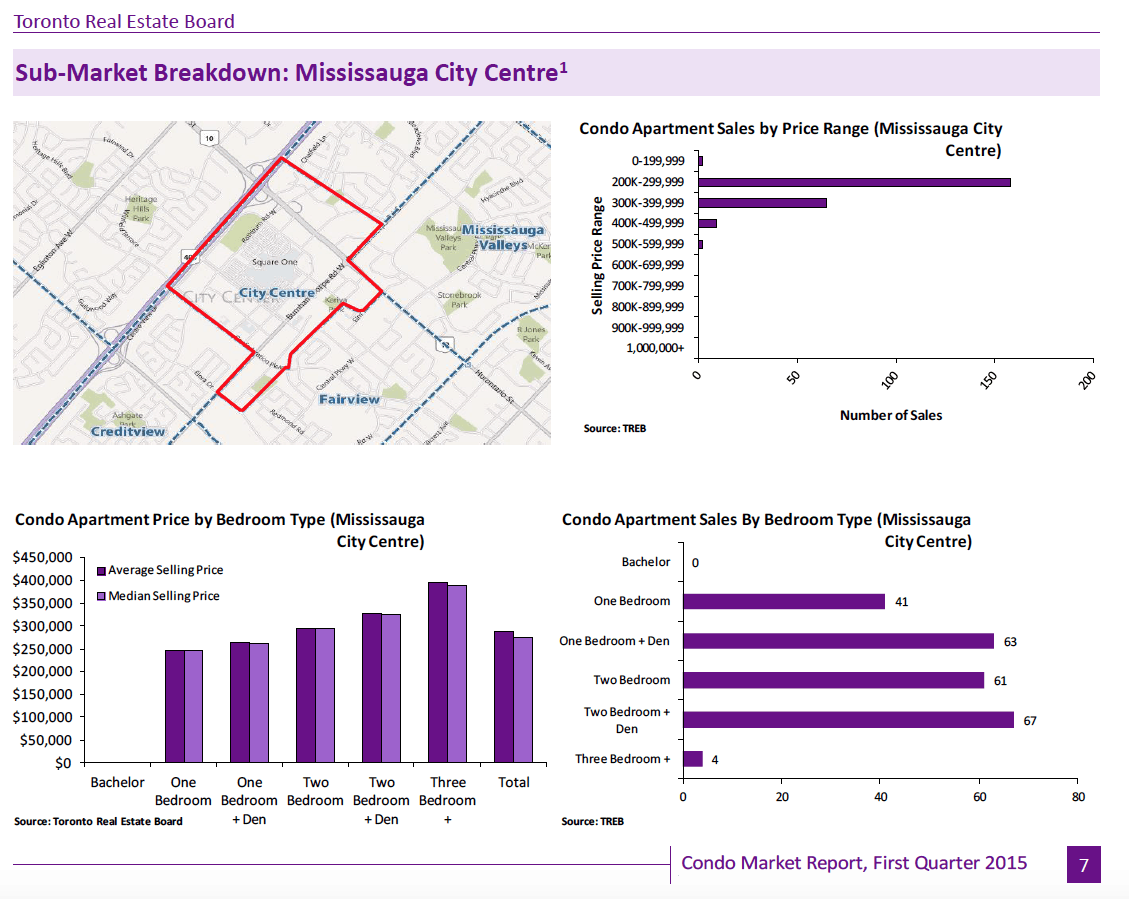 The One Bedroom plus den and 2 Bedroom plus den condos had the most transactions in the first quarter of 2015.  The amount of transactions in the $200,000 -$299,000 outweighed every other price range.  2 bedroom plus den condos were preferred by buyers while 1 bedroom plus den condos followed shortly behind.
The Rental Market in Mississauga showed great results.  The Vacancy rate was down to 1.2% and 25% of units in the city centre area were listed for rent.   The number of units listed for rent was down in comparison to 2014 while the number of units actually rented was higher then last year.   
In Summary, market statistics showed strength in One bedroom plus den and 2 bedroom plus den units in the Mississauga City Centre area.  The most popular prince range was in the $200,000's.  Vacancy rates were low and the rental market showed strong gains.